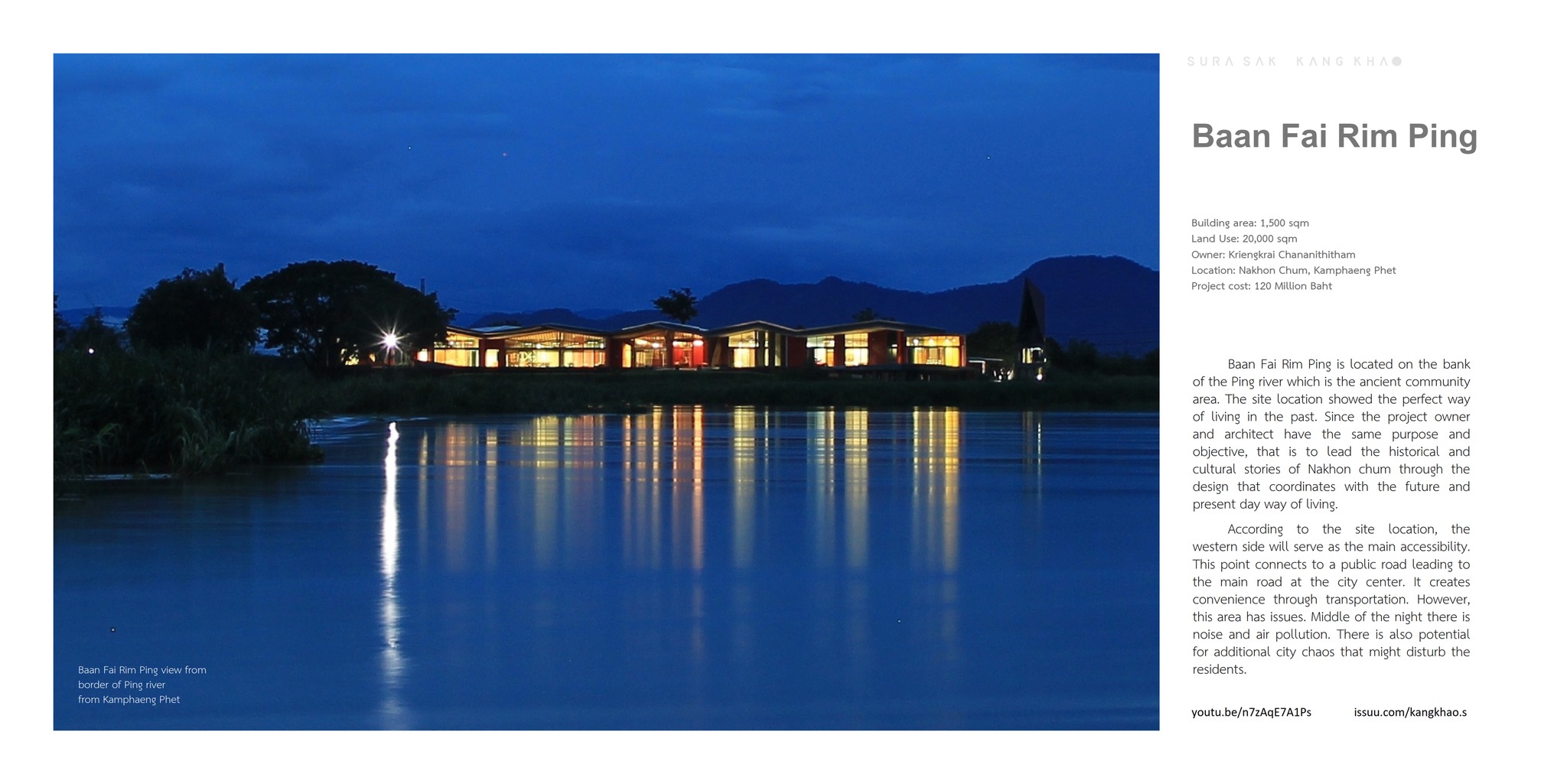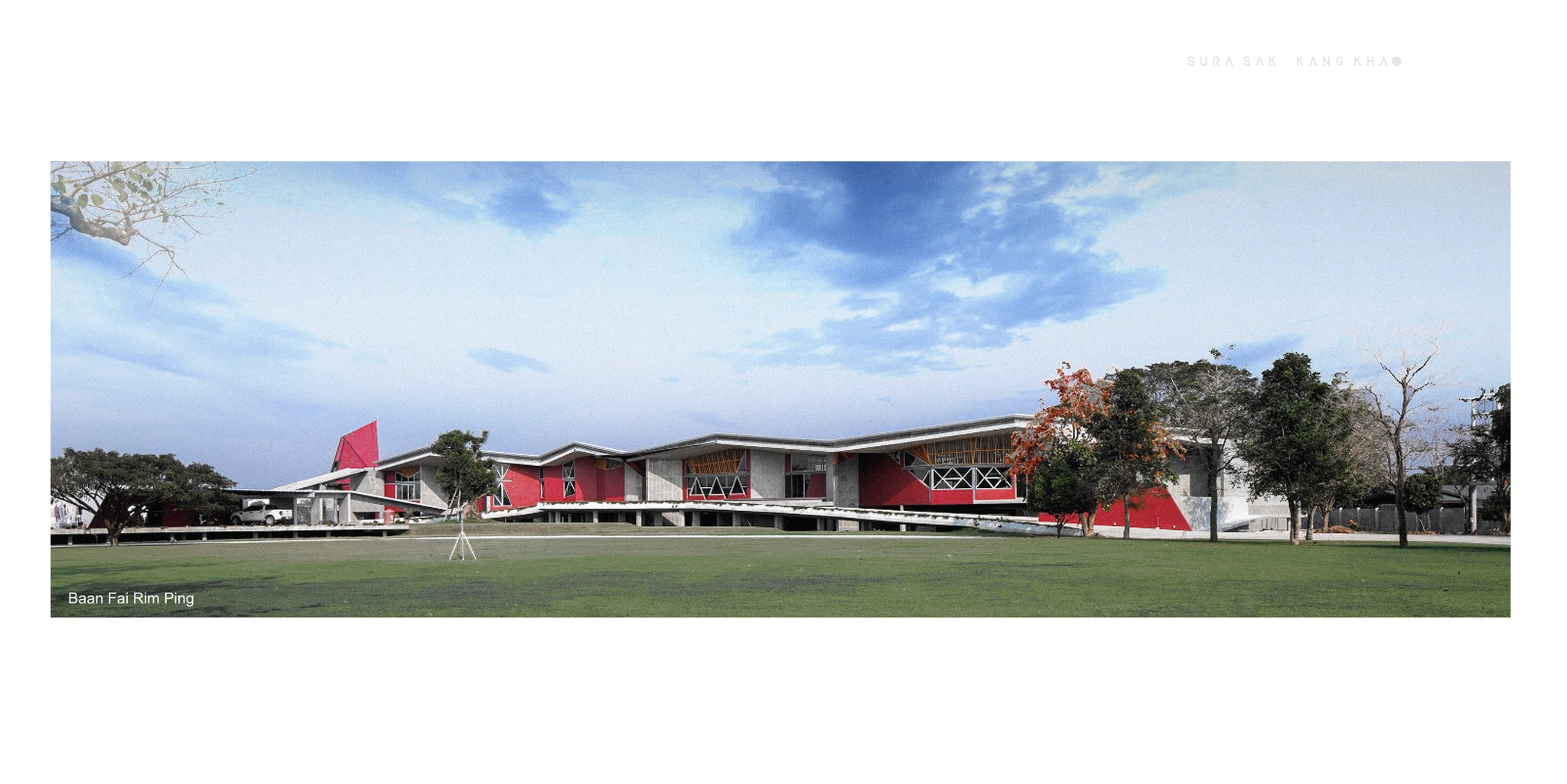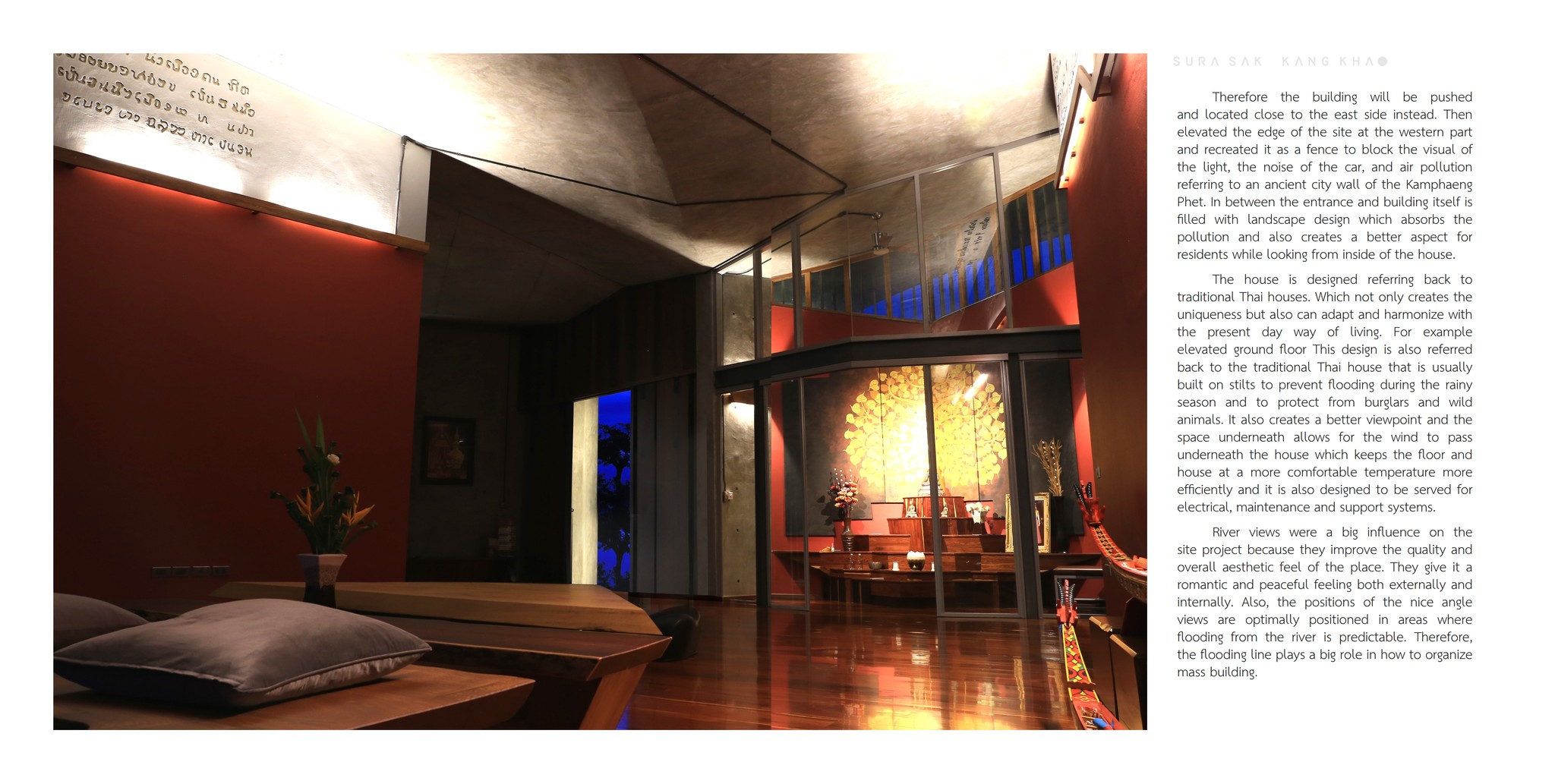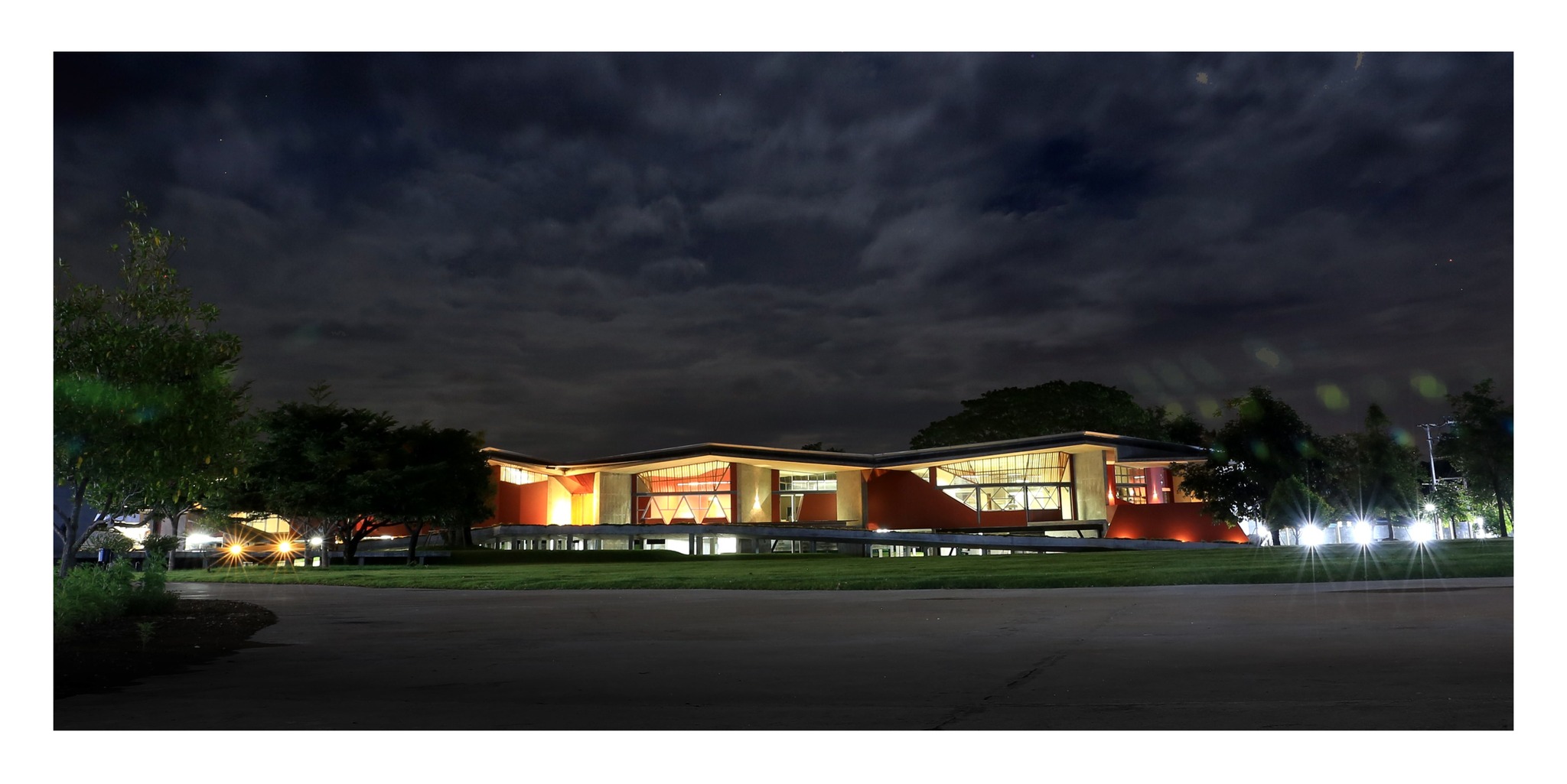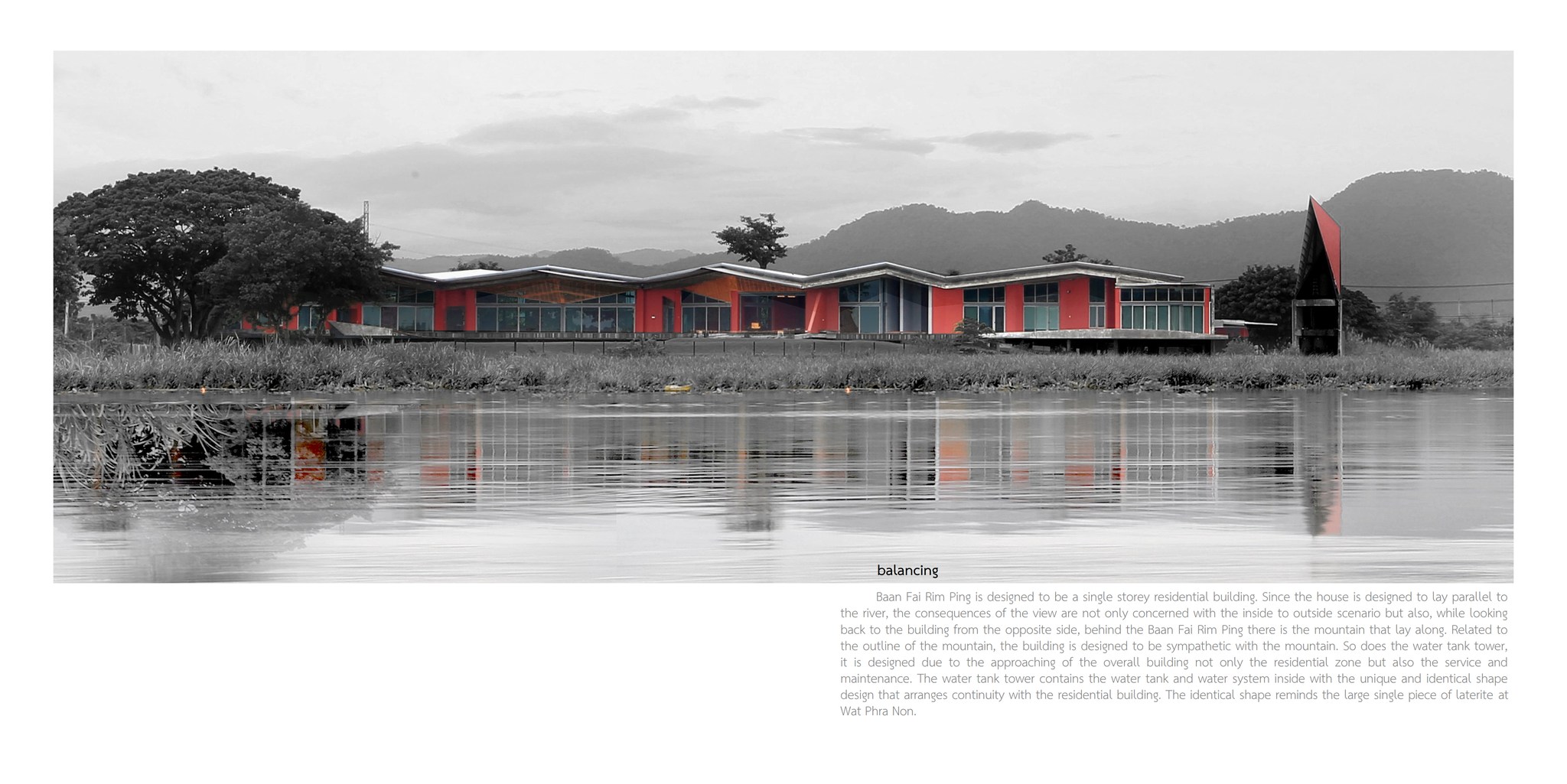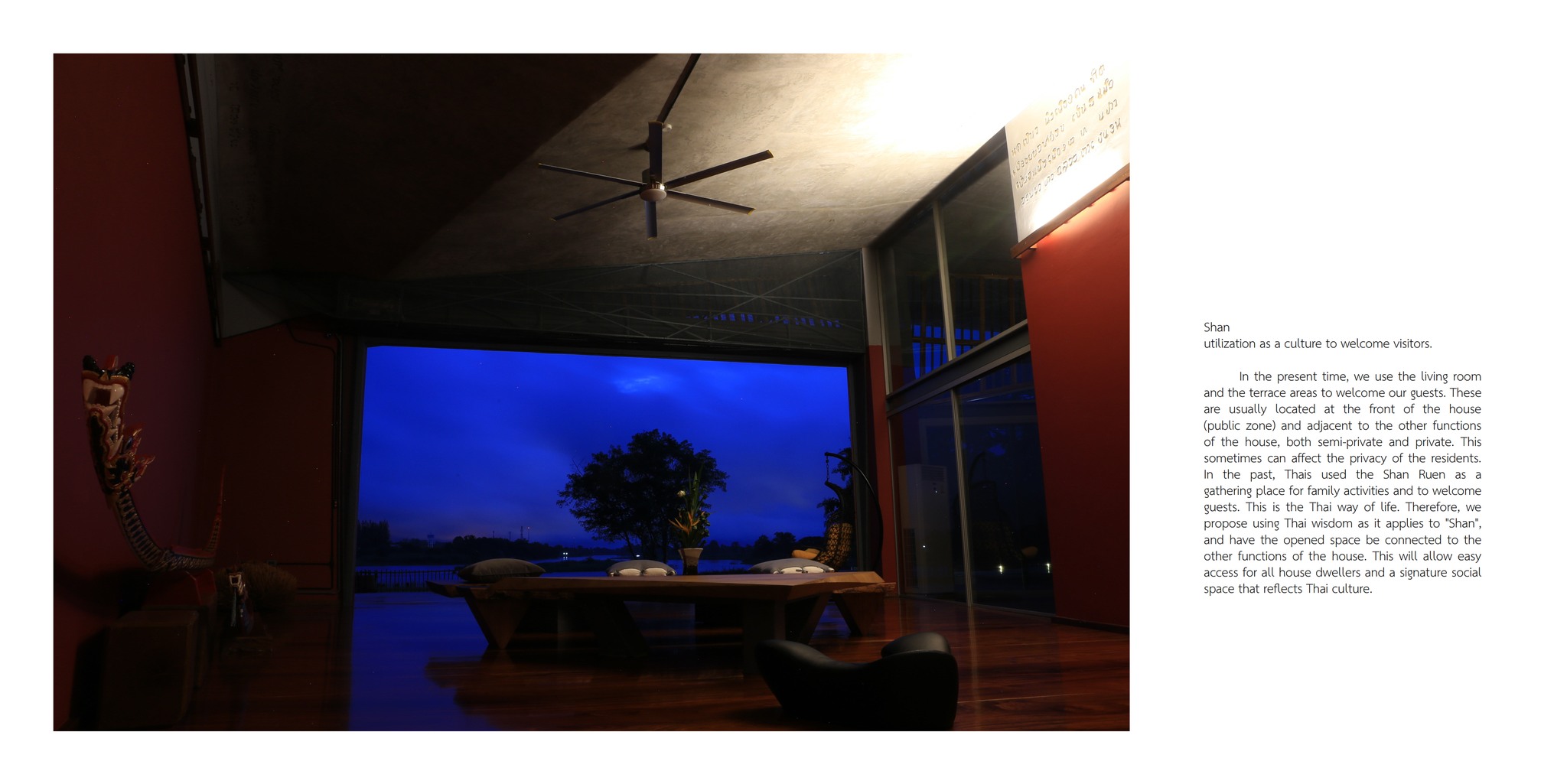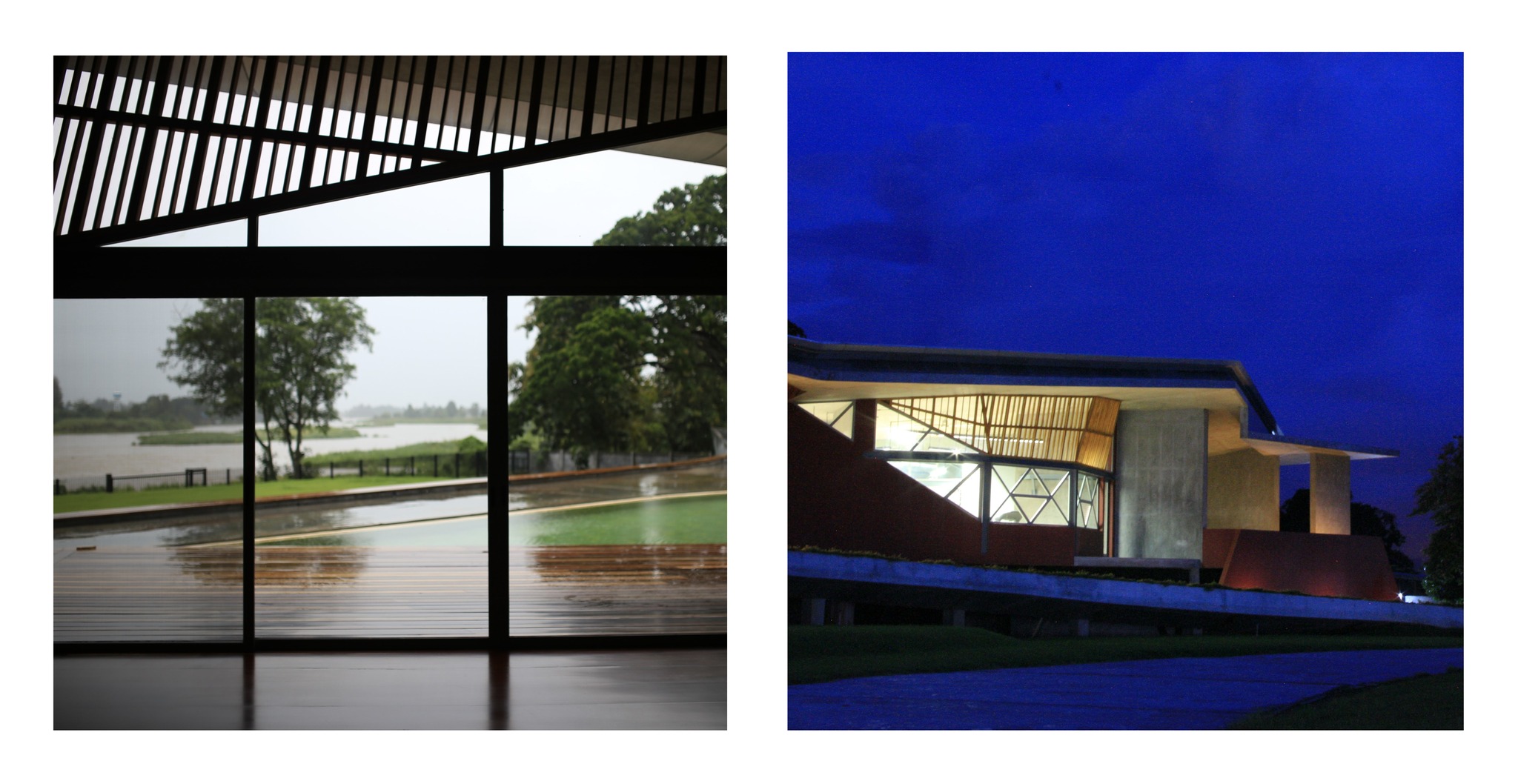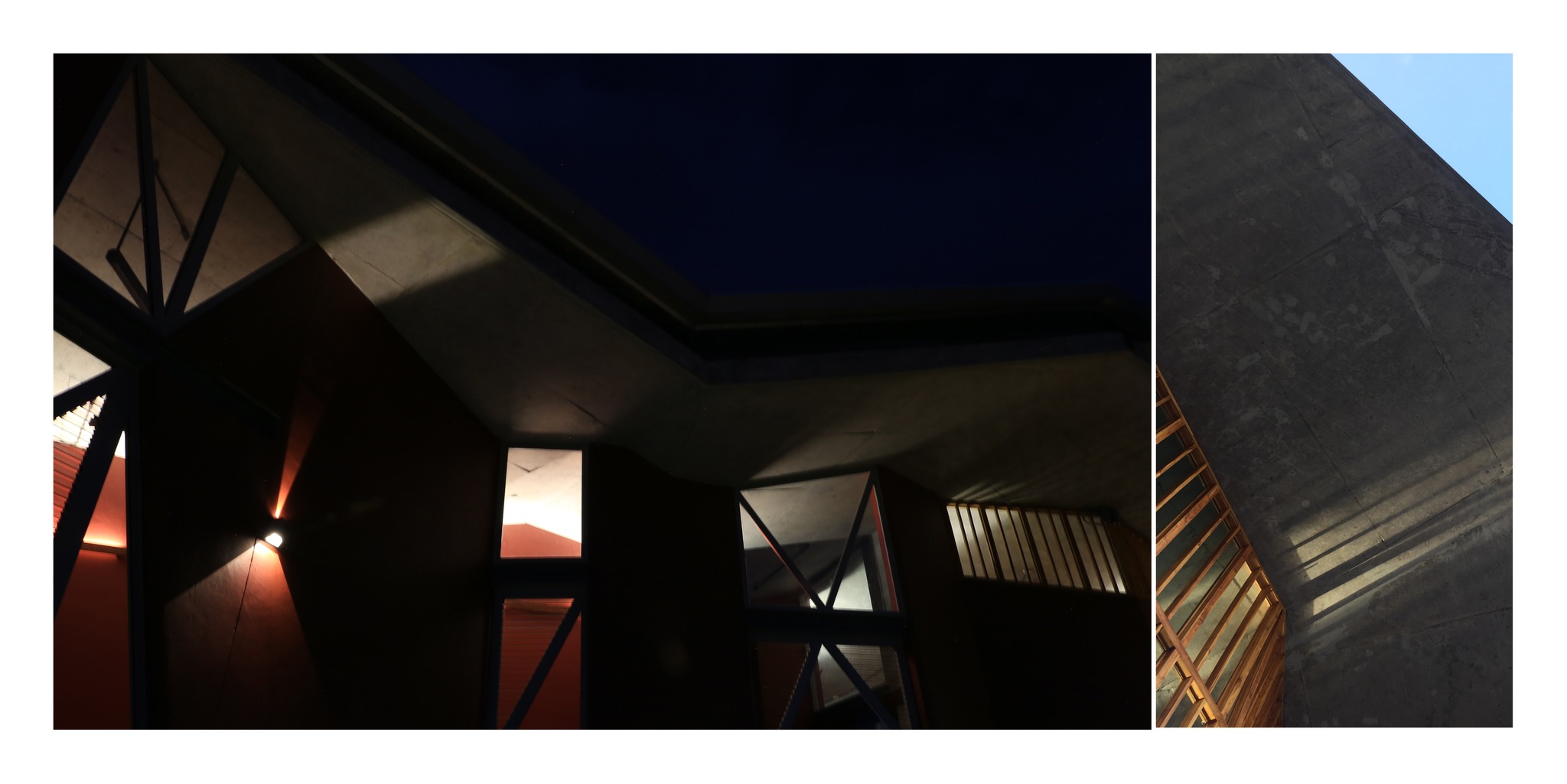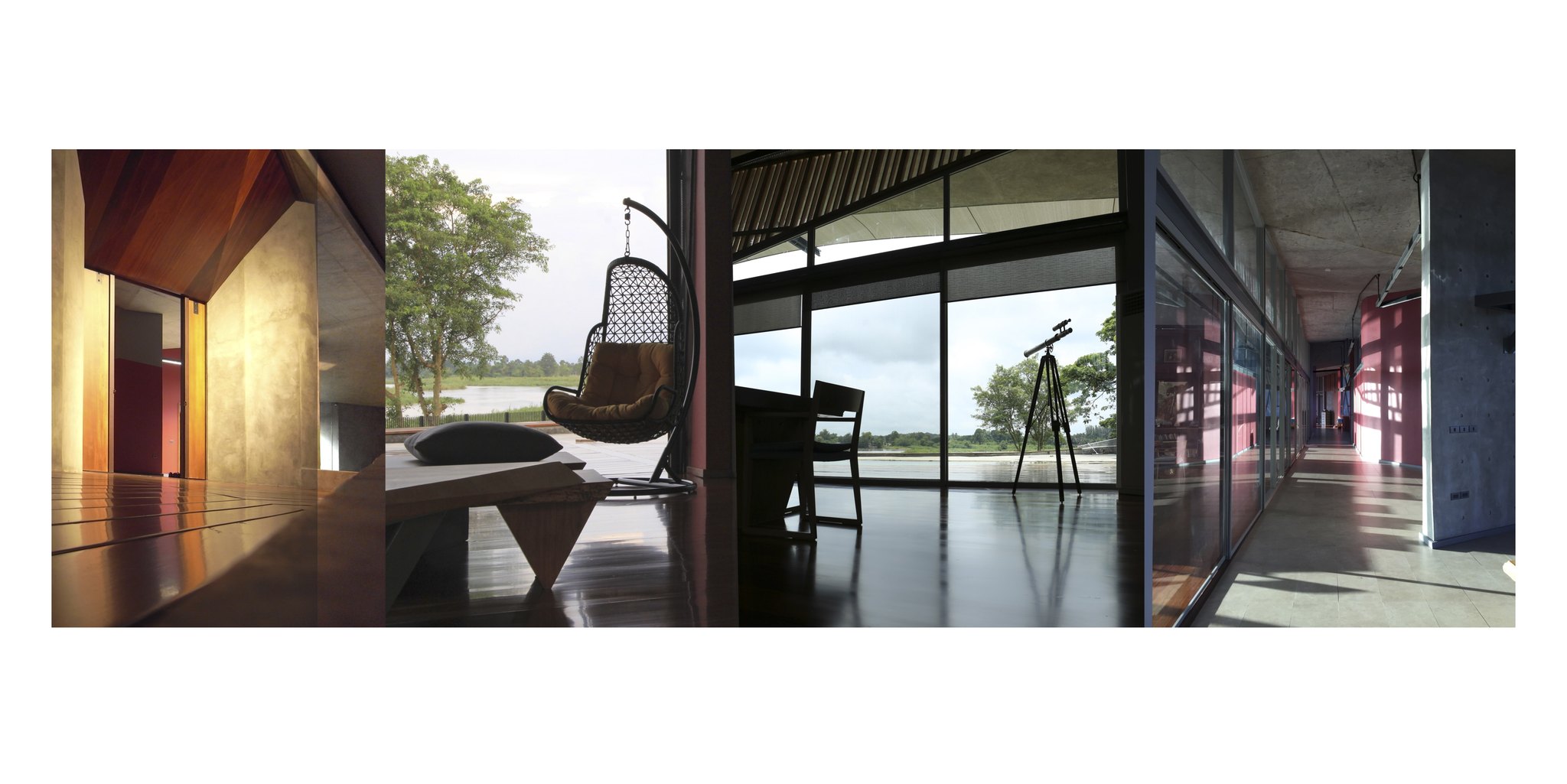 Baan House is a building that serves as living quarters for one of a few families.  It also means home and a safe and comfortable place where you can live, laugh and learn. It's somewhere where you are loved, respected, and cared for.
Fai Weir is a low obstruction that is built across a river or canal to raise the water level, or in parallel to divert the water.
Rim Edge, margin or a section of an area fronting or abutting on a body of water.
Ping is the Ping river, the river which has a long history in Kamphaeng Phet since ancient times.
Once in a while, along comes a project that allows an architect to synthesize all their experience and knowledge. This synthesis then leads them to create a new design concept and process. Baan Fai Rim Ping is one of those projects. Therefore it is an honor to serve the wishes of the owner and the community. This showcase structure comes from over thirty years of collective design  experience. Many of the ideas were developed and refined over years of research and practice. One of the design decisions was to create a feeling and atmosphere of the unique Siam culture throughout the building. This criterion is directly related to my long journey of  discovery from studying architecture and natural history at the world heritage sites throughout Southeast Asia.
Baan Fai Rim Ping's core concepts evolved from Culturarchitecture. Culturarchitecture is the term used by Surasak during his time instructing at KMITL to describe his process. The idea behind it is to synthesize ideas from both the human    history and the natural history of the location. This diverse and often eclectic knowledge is combined with modern architectural concepts to create the final experience.
The final element of the process is the intent. Our intent should be to form something that adds value to the local community while reflecting its culture. This intent is essential for the project to add lasting significance to the community. In summary,  Cultuarchitecture uses information from the past and combines it with knowledge of the present to improve the   human condition.
Baan Fai Rim Ping shows the integration of multiple disciplines that resonates into a deeper meaning of the visual aesthetic, the atmosphere, feeling, and emotion while walking within the house.  Every aspect of the natural environment,     including water,  weather, natural lighting, topography, and the community's history were tools used to create and transform the site into a positive space for living. A place that reflects nature, but with an architectural flair reflecting a community's unique culture.
This new creative process is a result of monumental research completed at the world heritage sites around       Thailand. It is the  process  of  Culturarchitecture, which is the idea of creating signature structures from unique elements      synthesized from past   cultural elements and modern-day design.
Building area 1,200 sqm.
Location Phang-nga
Thailand